This page remains for historical reference. See IBUYPOWER Cosmic for the current version.
Cosmic Aftershock is a competitive Rocket League team based in the U.S.
Cosmic Aftershock(ibuypower cosmic)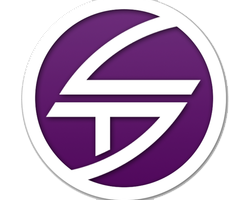 Team Information
Links
Players
Biography
The top NA team in Rocket League consisting of Kronovi, SadJunior, and Gibbs. They have taken the scene by storm, and while no longer undefeated, still dominate the competitive scene. On October 30th, 2015, iBUYPOWER announced their partnership with Cosmic Aftershock, renaming the team and retiring the original one.[1]
Tournament Results
| Date | | Place | Event | Score | Result | Winnings |
| --- | --- | --- | --- | --- | --- | --- |
| 31st July 2015 | | | ESL Kickoff Cup | 4 : 1 | Cosmic Aftershock | $150 |
| 2nd August 2015 | | | Go4RocketLeague North American Cup #1 | 4 : 0 | Cosmic Aftershock | $75 |
| 9th August 2015 | | | Go4RocketLeague North American Cup #2 | 4 : 1 | Cosmic Aftershock | $75 |
| 16th August 2015 | | | Go4RocketLeague North American Cup #3 | 4 : 1 | Cosmic Aftershock | $75 |
| 20th August 2015 | | | MLG NA 500 Series | 1 : 2 | Kings of Urban | $TBD |
| 23rd August 2015 | | | Go4RocketLeague North American Cup #4 | 1 : 0 | Cosmic Aftershock | €75 |
| 30th August 2015 | | | Go4RocketLeague North American Cup #5 | 1 : 0 | Cosmic Aftershock | €75 |
| 6th September 2015 | | | Go4RocketLeague North American Cup #6 | 1 : 0 | Cosmic Aftershock | €75 |
| 13th September 2015 | | | Go4RocketLeague North American Cup #7 | 4 : 2 | Cosmic Aftershock | €75 |
| 20th September 2015 | | | Go4RocketLeague North American Cup #8 | 1 : 0 | Cosmic Aftershock | €75 |
Roster