The paint settings determine the color and finish of your body ("primary" paint) and decal ("accent" paint). The player can picket the paint settings for their car separately for each team, though the primary color is limited based on team. The accent paint has a wider selection of colors that aren't available to primary paint on either team, such as greens, greys, and purples.
Color pallets
All colors are available to new players as soon as they start the game.
Blue team primary colors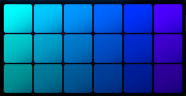 There are also greecolors that wein an update
Orange team primary colors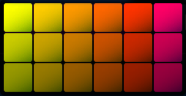 Accent colors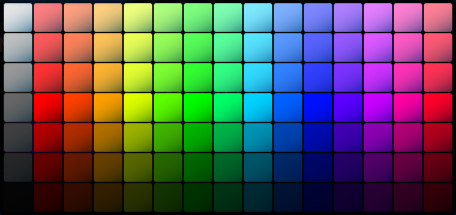 Finishes
Finishes change the texture or quality of the paint. Players start with the Glossy finish and have a chance unlocking addition finishes at random when the they receives an item unlock at the end of each match.
List of paint finishes
1 New players start with this item.
2 Added by the Supersonic Fury DLC.
3 Added by the Revenge of the Battle-Cars DLC.
4 Added by the Chaos Run DLC.
Note

The color of the sheen in the Metallic Pearl and Pearlescent finishes is determined by the opposite region's color. The body uses the accent color while the decal uses the primary color.